MAKRIDIS DOMIKI
Painting - Waterproofing - Insulations - Renovations - Building Repairs
---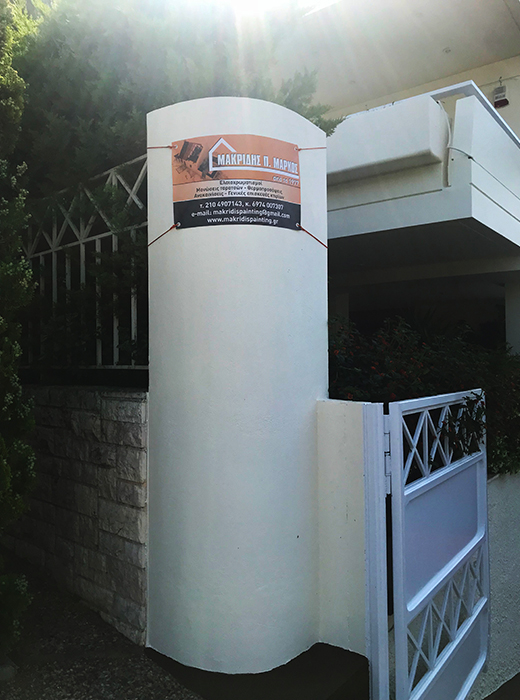 MAKRIDIS DOMIKI is headquartered in Nikaia Attica and specializes in roof insulation, oil painting and general building repairs having certified staff. It is a 2nd generation company, which since 1977 offers its services in the field of building paints and repairs with art and professionalism.
We are a repair certified crew, with specialized and trusted staff, as well as state-of-the-art equipment that is constantly updated. We fully respect the needs and wishes of our customers and offer guaranteed results with time durability. We undertake home and business projects with a view to consistency and quality.
---
Contact with us
We do a free visit and study at your place to discuss its needs together.
We participate in the "Home Energy Saving" program to improve the energy efficiency of your property.